A central station is a facilty that monitors security and other systems for specific situations, most commonly burglaries, robberies, fires and medical emergencies and then makes an appropriate response. The key components of a central station are the equipment used to communicate with the security systems and/or people in need of assistance, the computerized receiving equipment that logs and prioritizes calls for assistance and the professionally-trained staff that responds to each situation.
Why be Monitored?
It is a well-documented fact that security systems that are monitored by a qualified central station reduce crime. A study by researchers at Temple University found that homes with monitored security systems are 2.2 times less likely to be burglarized than homes without a security system. Businesses with a monitored security system are 4.6 times less likely to be victimized.
A central station acts as your "silent guardian," safeguarding your home, business and those you care about 24-hours a day, 365-days a year. For example, if your home's smoke detectors are monitored, the fire department can be dispatched much sooner, saving valuable time. Without monitoring, by the time smoke and flames can be seen by neighbors it is probably too late. In a fire, every moment counts.
And with a panic button or similar device, you can be assured that a security professional is always at hand to to provide potentially life-saving assistance when you or someone you love needs it most.
For more information on a monitored security system, contact us for a free, no-obligation consultation.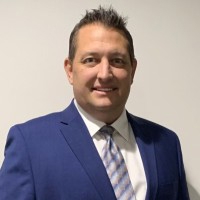 Latest posts by Edward Michel
(see all)