Going on vacation this summer? Keep these helpful tips in mind while away from home during your summer trip!
Reduce the appearance of an unoccupied home: If you're going away for summer vacation, make sure your home looks occupied and keep your home well-lit to give the illusion of an occupied home – installed porch lights or motion detection lights help discourage burglars from approaching your home. Home automation services can also help make your home look occupied. With home automation, customers can set their home's lights to turn on/off throughout the day, making it seem like someone is home!

Assign a reliable house-sitter: Notify your trustworthy friends and/or family members that you'll be away. If possible, assign a neighbor to check on things while you're away from home. A trusty neighbor can conveniently keep guard as they are close-by the property and will be the first to notice any suspicious activity in the neighborhood!
Make the most of your home alarm system: Notify us that you will be out of town and no one will be entering your home during that time (if that's the case). That way, if your alarm goes off, the company will automatically send police. Also, remember to keep your contact list up-to-date.
Share wisely on social media: Avoid informing large numbers of people that you're away from home. Never post pictures from your vacation on social media until you have returned. Additionally, don't share that you are at the airport or on your way out of town via social networking sites. Those postings are an instant notification to many people that your home is empty and will be for a while.
For more information regarding home automation or to request a free quote, contact us anytime: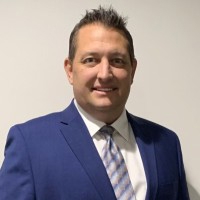 Latest posts by Edward Michel
(see all)