Children under the age of 5-years-old account for 52 percent of all child fire deaths according to the Federal Emergency Management Agency. Each year, approximately 488 children ages 14 and under die in residential fires, but what some fail to realize is that burns don't just come from fires. Unattended cookware on the stove, curling irons, bathwater, etc. can cause an equal amount of damage if handled improperly. Water heaters should be set no higher than 110 degrees Fahrenheit. Here are some things to remember:
Smoke Detectors – One of the number one items every single home should have. Make sure you always have working batteries in each of your smoke detectors and test them monthly to make sure that they're working.
Kitchen – Your pot and pan handles should always be turned in towards the stove.
Flammables – Sleeves, loose hair, curtains, etc. can and will go up into flames immediately if introduced to fire.
Beauty – Flat irons, curling irons, crimpers, etc. can do wonders for your hairstyle but could have disastrous results for your skin if they come in contact with each other.
Plugs – Always keep plugs and cords hidden. A small spark could cause a huge fire.
Space Heaters – These are probably one of the most dangerous products you could have in your home. They can both burn your skin and light your room on fire if you aren't careful. Always read the directions and never use this equipment for anything it isn't intended to be used for.
Both smoke and heat detectors should be included in any security system for fire prevention and life safety. Remember that the smallest burn can turn into a serious burn if not cared for properly. If you are burned, run the burned area under cool water, put pain relief ointment such as Neosporin on it and call your doctor. If it gets worse, call 911 and have it checked out. It is always better to be safe than sorry. At Valley Alarm we take our responsibility as a security leader very seriously. That's why we provide monthly updates on the latest developments and trends in home and business security.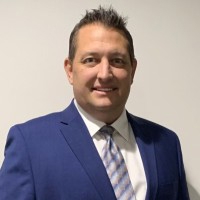 Latest posts by Edward Michel
(see all)