With the price of metal going up on a daily basis we've seen a rapid increase in metal thefts especially in aluminum, steel & especially copper. The best defense is to prevent theft at the source. Consider these measures to reduce your risk.
Install security cameras with a video recorder and keep recordings for a sufficient period of time.
Use a perimeter security system with contact alarms or motion detectors.
Secure building access with deadbolts and door and window locks.
Install access controls on doors & gates to let you know who is coming & going in these areas.
Post "No Trespassing" signs or placards indicating the presence of a surveillance or security system.
We at Valley Alarm have been providing the Metal Fabrication & Metal Storage Industry top flight security services for over 35 years. We understand the needs of our customers & take our time to make sure we cover every aspect of securing your very expensive metal products.  At the very minimum there should be High Definition Cameras with 1080P Infrared capability for night viewing along the perimeter of the building. Outside motion sensors that can pickup any movement in areas of concerns.  Give us a call and one of our security experts can come out free of charge & assess your company's needs. Our goal is to provide the best solution for keeping your valuables safe and secure with top quality equipment at a very affordable price. Don't be a victim to this type of theft & stay one step ahead of the criminals that are waiting to find an easy target that does not have the latest crime deterrent equipment. Do not wait, call today to set up a job walk with Valley Alarm!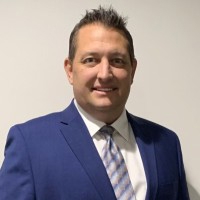 Latest posts by Edward Michel
(see all)