1) Follow Mudslide Evacuation Orders
IF YOU HAVE BEEN INSTRUCTED BY AUTHORITIES TO EVACUATE, DO SO. DO NOT HESITATE.
If you have not been instructed to evacuate, be ready to do so even before you get the notice. Evacuate as soon as possible.
If you wait to evacuate, the roads could be clogged with traffic by the time you leave. Be ready to leave as soon as you can.
OR – Shelter in Place
If it isn't safe to evacuate, you may need to shelter in place. According to Los Angeles County, if you are ordered to shelter in place, you should:

• Stay inside wherever you are.
• Turn off air-conditioner and fan units, if needed.
• Use duct tape or similar material to seal gaps around vents, windows, and doors if needed.
• Do not leave wherever you are until authorities say it is safe to leave.
• Listen to radio/television and the Emergency Alert System to stay informed.

And on that last note…
2) Stay Informed
Check your county's official websites and social media feeds for information and any major updates for area residents. Try to get information from sources and not third parties: look for websites that end in .gov or .org. On social media, look for accounts with a blue verification checkmark next to their name. Check your local news stations and stay tuned in case of rapid changes.
National Weather Service
Website for Southern California
Twitter
FacebookV
Ventura County Emergency Information
Website
Sign up for Emergency Alerts – LA County
Website
R
3) Important Documents
If you can, have a plastic, waterproof bag ready with your household's:
•Birth certificates
•Social Security cards
•Photo ID, such as passports and driver's licenses
•Vehicle and property titles/deeds
•Legal documents, like wills and marriage licenses
•Photo albums
•Hard drives, especially those with sensitive information
4) Safety in Numbers
Stick together. Remember, there's safety in numbers.
5) Designate Point People During the Mudslide
Make sure that you have at least three people outside of the mudslide area who know where you are and if you're okay. In the event that authorities ask you to limit cell phone usage, they can let others know that you're all right and where you are. Social media sites like Facebook may also have the option to mark yourself as "safe," which can also put loved ones at ease about your safety.
Flash floods and mudslides can happen in an instant. Stay informed on weather conditions in your area and stay safe. In the event that you are unable to check on your home or business, you could check on your phone to ensure that your system is armed. For more on smart security, click here.
Contact us for a free, no-obligation safety consultation.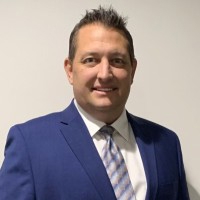 Latest posts by Edward Michel
(see all)