Access control systems are the wave of the future when it comes to building safety. Today, a variety of access control technologies work together. Hospitals, schools, and universities are some of the areas that access control can help the most. Security professionals can use the data coming in from those systems to develop improved situational awareness during emergency situations. New access control systems can also help campuses manage mass notification in the event of a crisis.
Situational awareness includes integrating warning systems. These include access control, mobile duress alarms, and video surveillance. Detailed alerts go to the right communication channels to facilitate the appropriate response.
Say someone presses an emergency button is at a campus call box. Cameras placed on or near it can activate and let responding personnel see the person making the call. They can also document and display the situation requiring a response.
Integrated cameras can record when an unauthorized individual attempts to use an access card to enter restricted areas. This is a great for companies that house sensitive information or expensive equipment. Emergency notification solutions from SMS and texting to computer pop-ups can now be integrated with your system. Users can activate these systems via one user interface.
Whether you work in property management, at a school, or a large medical facility, access control is a must to increase safety and drastically cut down on crime. Contact the security professionals at Valley Alarm today to receive a free consultation. Let us handle your security needs!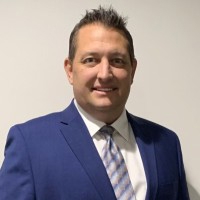 Latest posts by Edward Michel
(see all)