Children love Halloween; they get to dress up and eat candy, what else could a child ask for in a holiday?! Although its fun, all of the added excitement can cause a child to forget about safety. Here are a few important pieces of information to keep in mind this Halloween season:
Motorists need to be particularly alert! Masks may impair a child's ability to see traffic, so be mindful of children who may dart from between parked cars or who are walking on roadways. At twilight and later in the evening, watch out for children in dark clothing.
Before children go out to begin their trick or treating, parents should make sure that an adult or a responsible older youth will be supervising children under age 12.  Review the route they plan to follow and instruct them not to veer from this route.  Children should be told only to visit homes of neighbors that are known to them, and never to enter someone's home.
Quick Tips!
Get on the Internet and check the local state website sex offender registry list. Make sure that your children stay away from these houses.
Help your child pick out or make a costume that will be safe. Make sure that it is fire proof or treated with fire retardant.
If your child is wearing a mask of any kind, make sure that the eyeholes are large enough for good peripheral vision.
If your child chooses to wear face paint make sure the formula is nontoxic.
Have a safe and happy Halloween!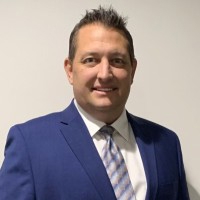 Latest posts by Edward Michel
(see all)