CCTV is a type of digital surveillance that uses cameras to transmit video to a connected screen(s) that displays the recorded activity. Here's five ways a camera system can benefit your property:
Neighborhood Watch Assistance – Camera systems for residential properties benefit both the property owner and the neighborhood! Use exterior cameras to capture suspicious activity in the neighborhood before crimes occur. Burglars tend to frequently visit their targeted neighborhood while planning their robbery; neighbors can capture this footage directly from their tablet or smartphone and notify their neighborhood watch group.
Loss Prevention – According to the University of Florida's 2005 National Retail Security Report, 47% of inventory loss is due to employee theft. Employees who know they are closely monitored from every angle are less likely to steal from the workplace. Cameras can also create a safer work environment. Your team will rest easier if they know you are protecting the employees in addition to the business.
Video Surveillance = Evidence – Video footage can be that critical piece of evidence to help police put resources into an investigation.
Discounted Insurance – Many insurance companies offer discounted rates when you have a surveillance system installed at your place of business.
Smartphone Monitoring! – With the latest technology, people now have the option to monitor their home or business directly from their smartphones/tablets when they are away from the property.
Are you are shopping around for cameras? Ask us for more information about remote viewing capabilities! We are always more than happy to provide a free quote!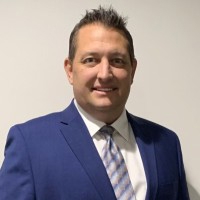 Latest posts by Edward Michel
(see all)