Nationwide, approximately 98% of alarm activations that police respond to are false. False alarms are a major nuisance to police departments because they divert officers from legitimate emergencies. Not only are they a burden to police departments but also to the property owners, neighbors and alarm companies. Property owners receive a fine by the city if an officer is dispatched to a false alarm; based on your city of residence, some departments allow up to one or two free false alarms. Regardless, it's a situation you're better off avoiding.
Here are a few tips to help prevent future false alarms:
Memorize your codes
The majority of alarm activations are from user error, including entering incorrect passwords. Taking steps to avoid
forgotten passwords helps to prevent further false alarm activations. Customers should create codes that are easy for the whole household to remember, but difficult for an intruder to guess. Also, it's very important that everyone in the household is trained on how to arm and disarm the alarm system properly.
Install "pet friendly" sensors
If pets are roaming around your house during the day, they can set off motion detectors that activate the alarm. It is wise to invest in pet-tolerant sensors instead of traditional sensors. Pet-tolerant sensors are affordable and made to ignore the presence of pets (based on weight). If the household does not have pets, it's still a good idea to keep away any hanging or stray objects that might come near the motion detectors throughout the day.
Secure windows and doors
Before activating your home security system, it's wise to always check on all windows and doors to make sure they are completely closed and locked.
Replace batteries regularly
We always inform our customers via mail ahead of time when we receive a low battery signal. Your alarm system will also warn you when its batteries are running low.
Maintain your system
If your property's alarm activations are occurring because of a malfunction in the system, report the issue to your security provider immediately. Strong weather or nearby construction work can affect alarm systems. If the weather has affected your alarm system, or if you are planning on remodeling your home, be sure to notify your alarm company. Your system may need reconfiguration. Finally, knowing how your alarm works will help you better prevent false alarms.
Worst case scenario: If the alarm is triggered and you know it's a false alarm, inform your monitoring company. DO NOT WAIT FOR THEM TO CALL YOU FIRST. If the monitoring company does not get ahold of anyone on your emergency contact list on their first try, they will automatically dispatch police to check on the property for an intrusion. If police are dispatched and no crime has occurred on the property, the owner will then be fined.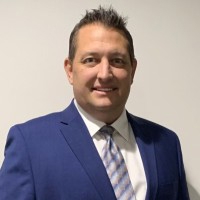 Latest posts by Edward Michel
(see all)