It would be nice to think that video surveillance systems using CCTV are not needed for churches and other places of worship. But the truth is these sacred places are not exempt from people who will steal or vandalize just like any other establishment. One of the best ways to help secure your congregation and staff members is by using quality video surveillance systems with indoor and outdoor security cameras and surveillance DVR. Churches often serve as a depository of sacred and historical objects. Many of the historical records and artifacts cannot be measured in dollar amounts therefore making these items priceless. Using video surveillance in the areas that store these types of items is in the best interest of the church. Many people do not want the place that others come to for worship and sanctuary, to look like it is a fortress. They want people to feel at ease in church and not like they are being watched.
Here are some reasons to consider cameras in your church:
Churches are often seen as easy targets because they often lack surveillance systems and security cameras.
Cameras can be hidden in several places in a church where no one will notice them at all, least of all the burglars.
Valley Alarm has been providing congregation's protection against these individuals for 35 years. We at Valley Alarm are committed to providing the best products and services in the industry!
Word is starting to get around that many churches are monitoring their surroundings. With a camera system in place thieves and vandals will realize that someone may be watching them at the church, other than God!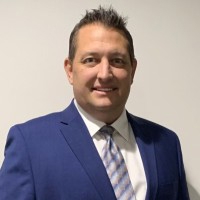 Latest posts by Edward Michel
(see all)