In our previous blog post, we presented a few important facts and statistics about burglaries. It's helpful to keep these facts and statistics in mind when finding ways to outsmart a burglar.
Last week, we mentioned how burglars tend to strike between the hours of 10am and 3pm. These are the times when people are least likely to be home. The more occupied your home looks, the less likely a burglar will try to break into it:
Install a programmable timer switch – Simply leaving a light on is like a beacon to burglars and it might be a little obvious that you're trying to fool people into thinking you're home (burglars are aware of this trick.) Instead, installing timers that can turn lights on and off throughout the day will give the illusion of someone moving around inside the home. Finally, you can program timers to turn your TV on and off throughout the day.
We also mentioned how the burglar's favorite entry point is the front door:
Keep your front lawn clean – Some think a messy front lawn will make their home less desirable for robbing, but this can give a burglar the upper hand. A messy yard might give the impression of residents being away on vacation and also helps the burglar hide while accessing the front door.
Install motion lights – A clean front yard and motion lights will spotlight a burglar before they even attempt to access the front door. If your home is in an area with a neighborhood watch program, vigilant neighbors can also help catch intruders in the act.
Remember, the average burglar spends 10-12 minutes inside a home and prioritizes the master bedroom for valuables they favor stealing most:
Don't advertise your goods – If you recently purchased a brand new smart TV or high-end branded valuables, it's best to keep the boxes for those items out of sight. People tend leave large boxes out in front of their house for the recycling truck – it's best to break the box down so it can fit inside your waste management container.
Store your valuables in another room – Burglars want to be quick when invading a home. Make it as difficult as possible for them to find your valuables. Burglars are aware of the fact that the longer they spend inside of a home, they more likely they will be caught red-handed.
60% of convicted burglars admitted the presence of a security system changed their decision to break into the home:
Install a security system –  The best precaution is installing a burglar alarm system and/or security cameras. Even with the most basic systems, police can be dispatched immediately upon break-in if the alarm company is unable to get in touch with people listed on your contact list. If you already have a security system, it's important to test your alarm system's signals monthly to make sure it's working properly and keep your contact list up to date.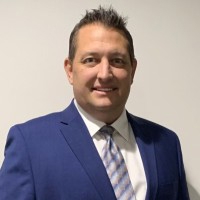 Latest posts by Edward Michel
(see all)