Most of us look forward to summer; the weather in Southern California is beginning to heat up which means summertime festivities are underway! Even though we have our minds set on fun in the sun and outdoor activities safety should always be a requirement. Make sure that you have a safety agenda to go along with your summer fun agenda! If you and your family plan on bike riding, check your bicycles for any type of damage prior to your bike ride. It is very important to always do a quick assessment of your gear before heading out; check each tire to ensure there are no holes or leaks and top off the air pressure if needed to prevent flats or damages. It is also very important that you check yours & your children's helmets to ensure that they fit properly, also encourage them to wear knee and elbow pads just in case they happen to fall off of their bike.
If you have a pool, make sure that your children are always supervised and wearing a life jacket. It takes only an instant for fun to turn into tragedy. Another great idea to consider is to invest in a pool cover with a lock. Despite the fact that many parents advise their children to never go into the pool without an adult some will do so anyway, having a locked cover will ensure that they cannot fall in.
Lastly, advise your children not to travel to unfamiliar places alone. We try our best to make sure that our children are always under our watchful eye, but sometimes they move too quickly. In a blink of an eye they can disappear without you noticing. During the summer, most of us have lots of travel plans and places to explore, however, we should teach our children to be aware of their surroundings. Having a buddy system can be one of the safest ways to prevent an unwanted stranger from approaching them. Safety should always be your first priority! There are so many simple steps that we can take to make sure that everything goes smoothly. Build a routine with your children, so that they will remain safe no matter what activity they choose to do. Take full advantage of what summer has to offer. We deserve to have continuous fun in the sun and take as many pictures as possible. Stay safe and have fun!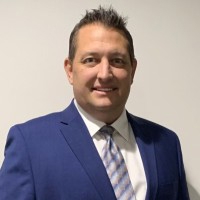 Latest posts by Edward Michel
(see all)