SMOKE ALARM PERFORMACE IN HOUSE FIRES
DOES THE INSTALLATION OF SMOKE ALARMS REDUCE THE FATALITY RATE IN HOUSE FIRES?
Yes. Detection devices like battery-powered smoke detectors perform an important function by alerting you to the presence of fire so that you and your loved ones can exit in a safe and timely manner. In fact, the risk of dying in a house fire is significantly less in homes with working battery-powered smoke detectors than in homes without them. Yet, the presence of these detectors in your home may not be enough.
A LARGE PERCENTAGE OF RESIDENTIAL FATALITIES IN HOUSE FIRES OCCUR IN HOMES WITH DETECTORS THAT FAIL TO OPERATE
The National Fire Prevention Association (NFPA)  found in a recent study that approximately 1 in 5 deaths related to house fires occurred on properties that had battery-powered detectors which failed to operate.
MANY HOUSE FIRE DEATHS OCCUR IN PROPERTIES WITH BATTERY POWERED DETECTORS
About two-thirds of fatalities caused by house fires that did have detectors installed occurred in homes with battery-powered detectors. Dead batteries were the most common factor when a battery-powered smoke alarm failed to operate.
WHAT IS THE BEST WAY TO PROTECT YOUR HOME AND FAMILY FROM HOUSE FIRES?
Installing monitored smoke detectors is the best way to minimize property damage from a house fire. A Consumer Product Safety Commission (CPSC) study found that having interconnected smoke detectors increased the likelihood of the detectors working and notifying building occupants of a fire. Integrating your smoke detectors into your home security alarm is one way to achieve this goal. A monitored detector will notify you of a fire while also notifying the local fire department. While a non-monitored detector may alert you to the fire, it will not notify the fire department. Therefore, your chances of experiencing extensive property damage are increased. For more information on how to better protect your family and property from house fires, Contact Us.
RELATED ARTICLES: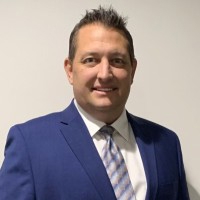 Latest posts by Edward Michel
(see all)