In recent years, more property managers have used high-tech CCTV systems and DVR products to strengthen management quality. Complexes that house hundreds of people are more likely to have an increase in vandalism, violence, and theft. Because of this, the ability to check on a property at any time is more important than ever. So, now you can view the entire property without having to physically walk the perimeter of a building. This is ideal for owners and management alike. 
Additionally, motion sensing cameras can now have infrared capabilities for night recording. Property managers can know what's going on at all times from anywhere with connectivity. Nowadays, there are more storage options available as well. DVRs can store video recordings for 30 days at a time. Viewers can access specific dates and times. This can be very useful in keeping residents safe. Along with the instant video recording and auto-alarm dial-back functions, remote CCTV systems can alert security guards to a tripped alarm.
These powerful networks can:
Monitor multiple buildings at different locations
Connect to alarm systems with event-triggered recording
Keep track of areas like car lots, swimming pools, and clubhouse areas
At Valley Alarm, we pride ourselves on being a world-class security company. We have been proving property managers with security products and services for over 38 years. Schedule a free consultation with one of our security specialists today: call us at (818) 285-1500.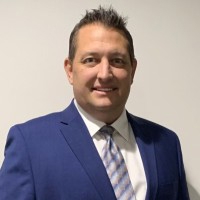 Latest posts by Edward Michel
(see all)