Securing your storage facility and your customer's future business
Studies have shown that customer's are naturally attracted to facilities that visibly show a sense of security. The main priority of your customer is making sure that their possessions are secure, and that they feel safe while on your property. Falling victim to a burglary or having a customer harassed at your storage facility is always devastating, either case can damage a healthy customer relationship and your reputation; I will be showing you the best and most secure options to go above and beyond your customer's expectations
Access control systems require renters to use individual codes or security cards to enter your facility which keeps unwanted guests locked out, but also gives on site managers a record of who's using the facility at all times.
Personal storage unit door alarms provide that extra layer of security your customer is looking for, by alerting on site managers if an unauthorized user enters a certain unit. These alarms are particularly effective in protecting against a common type of self-storage theft, an existing customer clearing out another customer's unit.
24 hour video surveillance technology can help in the deterring of thieves, with the added benefits of have a visual record of any incident that may occur.
Fire detection systems can not only save lives but alert you and your local fire department before any property or customer's possessions are lost to a disaster.
Use these tips to help provide your customer's with the highest level of security which will help you secure their business for a life time.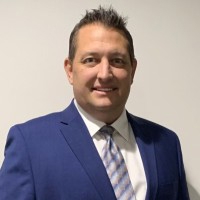 Latest posts by Edward Michel
(see all)