In preparation for the 2022-23 school year, many schools and districts are making final updates to protocols involving security, including video surveillance. For K-12 schools in California, here are some important things to know when creating or updating video surveillance policy. 
Surveillance must be limited to public areas. 
Video surveillance on campus is for everyone's safety, but reasonable expectations of privacy still apply. According to School & College Legal Services of California (SCLS), which provides legal and labor relations services to schools and districts throughout the state, any video surveillance of students is subject to limitations based on the students' constitutional privacy rights. This means schools should limit surveillance to public areas on campus, including: 
Classrooms

Hallways

Offices

Playgrounds
Reasonable expectations of privacy dictate that cameras should not be installed in locker rooms or restrooms. 
Surveillance can be used for various purposes. 
When it comes to video surveillance in K-12 schools, California campuses can legally use cameras for a variety of security-related purposes. According to SCLS, this includes documenting: 
Any specific student's disruptive or unsafe behavior.

Serious threats, including verbal threats, to school personnel.

The physical containment and/or restraint measures used by staff.
Surveillance in the classroom is highly regulated. 
The video surveillance in the common areas of school campuses are less regulated than video surveillance in the classroom. While California Education Code dictates that individual teachers may use audio recording devices to record their classroom instruction for their own professional improvement purposes, they may not make their own video recordings to record student behaviors. In general, any recording inside a classroom must be to 1) promote an educational purpose and 2) must have the prior consent of both the school administrator and the classroom teacher. 
Where to Find More Information
For schools looking to update their video surveillance protocols for the next school year, there is a great deal of regulation to be aware of. To learn more about video surveillance for schools in California, visit the SCLS most recently available guidance for the video surveillance of K-12 students in California. Then, contact Valley Alarm to discuss how we can help your school or district update its video surveillance equipment. We look forward to speaking with you. 
About Valley Alarm
Valley Alarm is a fully licensed, experienced security company in business since 1981. We provide design, consultation, installation, maintenance, and central station services for commercial, residential, and government clients of all types throughout Southern California. For us, nothing is more important than the security of your family or business.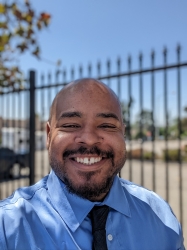 Latest posts by David Turner
(see all)