Los Angeles has already seen two high-profile, deadly vehicle crashes in August. The first involved a vehicle crashing into five other cars in a busy Windsor Hills intersection, setting three of the cars on fire and ultimately killing five people. The other resulted in a vehicle fire, the death of the driver, and major damage to a residence in the Mar Vista neighborhood.
Capturing Collisions on Video Surveillance
Although there is no security technology to stop tragic collisions from happening, there is video surveillance that can capture these events so that law enforcement, insurance companies, legal representatives, property owners, and the public can have the most factual information possible about a crash. Rather than relying on smartphone video from bystanders alone, those tasked with gathering evidence of a vehicle crash will often seek out surveillance video footage to get to the bottom of an event.
What Video Can Reveal About Car Accidents
With the right surveillance system in place, video footage may be able to help the appropriate parties determine:
Vehicle descriptions (make, model)
What traffic laws were violated
Whether a driver is negligent
Who is at fault for an accident
Who may have fled the scene
This is the information needed to hold the right people accountable and help victims recover damages.
Who Needs Video Surveillance
Every business in Southern California needs video surveillance for security, but they should also have systems in place for the purposes of providing evidence. Whether a crime, crash or disaster happens on or near your property, you want to do your part to safeguard your business's neighborhood from these events.
The same applies to homeowners in residential neighborhoods where dangerous accidents take place.
Many times, legal representatives will contact property owners to request surveillance footage of an event; in these cases, the footage can be instrumental in ensuring justice for victims of negligence and crime. If you haven't yet protected yourself, your property, and your neighbors with a high-quality video surveillance system, Valley Alarm can help. We install and monitor video surveillance throughout Southern California. Call us today to discuss the many options we make available, whether you are new to video surveillance or are seeking an upgrade.
About Valley Alarm
Valley Alarm is a fully licensed, experienced security company in business since 1981. We provide design, consultation, installation, maintenance, and central station services for all types of commercial, residential, and government clients throughout Southern California. For us, nothing is more important than the security of your family or business.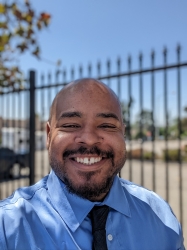 Latest posts by David Turner
(see all)