Should the doors of your church be opened or closed? Since 1999 their have been 427 gun related killings & countless injuries in churches around the country. I as well as many others expect our presence in the church to be safe and secure. The churches have become victims of theft & violence resulting in thousands of dollars in damages & deaths. We at Valley Alarm are committed to making the faith based community safer and educated to the dangers that exist. We will come to your place of worship & provide you with a free assessment to let you see the latest in security products available to you. The churches are considered soft spots or easy targets due to the doors being left open at all times. In these times of extreme chaos in the world, we have to protect ourselves & others from the threats that exist. Valley Alarm is your total security company that has been in business for over 35 years, please give us a call and allow one our trained professionals to come out to your church or business and assess your needs for free. No one should go to church in fear. Many church leaders are not addressing the security threats. It is time for churches, both small and large, to develop safety and security strategies by being proactive. As a church leader you need to take measures to ensure the security of the property. As you develop a security plan, keep the following in mind.
Physical security for the church should include CCTV cameras and alarm systems.
Security for personnel and pastoral team.
Protection of financial assets.
Background check of staff and volunteers.
Plan for emergency action response.
Transport and protection of tithes and offerings.
First and foremost, safety needs to be viewed as high priority. Protecting the facilities, properties and the people in your church is a demonstration of compassion on the churches part.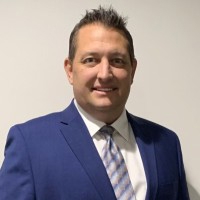 Latest posts by Edward Michel
(see all)