Have you heard about warm-up thefts?  You can bet the average car thief has.  The National Crime Prevention Council says car thieves may be on the prowl for your car during this current cold snap. During the cold weather months, area drivers may be tempted to let their cars warm up unattended while they stay inside of their warm home. Cars left running, unlocked, and unattended are quick and easy targets for thieves!
Despite being repeatedly warned, in the cold weather people will still go out to their driveway, turn the ignition on in their car, flip on the heater, and go back inside their house for a few minutes. They essentially are letting criminals know they've got a chance to quickly steal a car without having to worry about hot wiring the ignition. Either all they have to do is jump in and put it in gear or quickly break a window first.
Vehicle theft can easily be avoided by following these helpful tips:
 Never leave your car running or the keys in the ignition when you are away from it, even for "just a minute." This makes it extremely easy for thieves to hop in your unattended car and drive away
Keep valuables out of sight. Purses, credit cards, and cell phones in plain view only help attract thieves. Avoid broken windows and loss of property by keeping your possessions locked in the trunk!
Always roll up the windows and lock your car, even if it is in your driveway, garage, or in front of your home.
Never leave the registration or title in your car. If stolen, it makes it easier for the thief to dispose of your vehicle.  It can also make you a target for identity theft.
Be alert when approaching your car, have a plan of action, and have your keys in your hand. Check around, under and in your vehicle for suspicious individuals. Immediately leave the scene to get help if you have any concerns for your safety.
Only park your car in busy, well-lit areas.
Don't program your home address in your GPS system under "Home" as it could lead criminals right to your house.  Instead, program your home address under another name.
If your vehicle has an alarm or other anti-theft device, use it!
Have a safe and happy new year!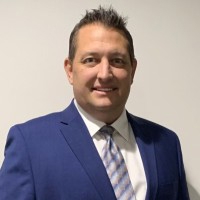 Latest posts by Edward Michel
(see all)