Incidents of robbery and vandalism tend to spike in the summer every year — but in summer 2022, that spike is causing a major company to shutter many of its locations throughout the U.S. That company is Starbucks, which announced on July 13 that it will close 16 stores across the country (six of which are in Los Angeles). 
Reportedly, the closures are connected to a rise in crime around the impacted stores. The announcement to the company's employees contained language that referred to "incident reports" and a goal to create environments that are safe and welcoming. 
How CCTV Supports Small Business
Of course, small businesses have the same goals; they also want their customers to be safe inside their walls. We can help, if your business is in or near Los Angeles. CCTV video surveillance systems from Valley Alarm are designed to deter crime before it happens, and respond to it if it does happen. 
These are proactive systems that can reduce the risks of crime, which means reducing the risk of losses. They can keep people coming in the door, which means increasing profits to support the longevity of your small business. 
CCTV Crime Prevention Highlights
Crime prevention starts with event detection, but it doesn't end there. At Valley Alarm, we have CCTV video surveillance systems that continue working after detecting a suspicious event.
In seconds, our systems send detailed information about your suspicious event to our monitoring center for evaluation and response. 
From there, live agents intervene by dispatching law enforcement. If our ValleyGuard service is included, the agents can also talk down to the location to inform criminals that officers are on their way. Additionally, our CCTV video surveillance systems can: 
Monitor employees to reduce internal theft risks. 

Preserve your profits in cash registers and safes. 

Protect your investments in equipment and inventory. 

Reduce your reliance on security guards.

Save your time by monitoring CCTV for you.

Send intrusion alerts to you or anyone you authorize. 
There's so much that can be accomplished with the right CCTV system, starting with crime prevention in the risky summer months. Valley Alarm is a trusted resource for these systems; call us this summer to inquire about a CCTV video surveillance system for your Los Angeles area business. 
About Valley Alarm
Valley Alarm is a fully licensed, experienced security company in business since 1981. We provide design, consultation, installation, maintenance, and central station services for commercial, residential, and government clients of all types throughout Southern California. For us, nothing is more important than the security of your family or business.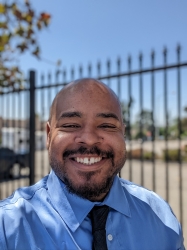 Latest posts by David Turner
(see all)