Contractors are just as susceptible to theft as any other type of business; in fact, many contracting businesses are at a very high risk of being victimized. Here are some of the greatest theft vulnerabilities contractors face, in addition to security solutions that can help defend them against the thieves that perpetrate these crimes.
Heavy Equipment Theft at Sites
Heavy equipment theft is one of the most common crimes to hit construction sites and other properties occupied by contractors. Spring and summer holiday weekends, including Memorial Day, Independence Day and Labor Day, are the most likely times for heavy equipment to be targeted. And because the National Equipment Register (NER) reports that heavy equipment theft rates tend to mirror the economy, this is an especially vulnerable time overall.
Materials Theft at Sites
From copper to roofing to lumber, materials theft from contractor worksites is rampant. In a  down economy, even simple sheets of plywood are valuable targets for thieves. In the Sacramento area, three thieves accessed a site by dressing up as construction workers before making off with 74 sheets of plywood totaling nearly $3,000. In this case, a witness saw the theft and called police. But in the evenings, when most sites are completely unmanned and no one is around, the chance of a witness helping you out is unlikely.
What Video Surveillance Can Do
The NER also reports that California is among the top five states for equipment theft crimes. If you're a licensed contractor working in Southern California, Valley Alarm has security system solutions to help protect your heavy equipment this summer.
In seconds, our video surveillance can detect suspicious events at your worksite, alert live agents at the monitoring center who evaluate the video, and dispatch law enforcement to the location with a video verified response.
What Remote Video Monitoring Can Do
If a more interactive solution is desired, we have that too. ValleyGuard is more than remote video monitoring; it's a proactive virtual guard service that enables us to issue a live warning to the intruders before they complete a crime of theft. In case after case, we've seen ValleyGuard stop thieves in their tracks — including at construction sites and other contractor worksites. Often, intruders respond to verbal warnings by fleeing the site without taking anything. In other cases, officers respond so quickly that the subjects are apprehended.
It's a precarious time for construction theft, but we have the security systems that contractors need to reduce their risks. To learn more about video surveillance, ValleyGuard and other security solutions for contractors in Southern California, contact Valley Alarm today. We've worked alongside contractors since 1981, and we'll be happy to help you as well.
About Valley Alarm
Valley Alarm is a fully licensed, experienced security company in business since 1981. We provide design, consultation, installation, maintenance, and central station services for commercial, residential, and government clients of all types throughout Southern California. For us, nothing is more important than the security of your family or business.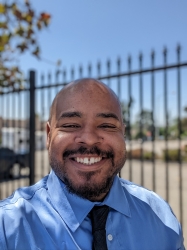 Latest posts by David Turner
(see all)